HEY Specialty class offerings – Live or Livestream!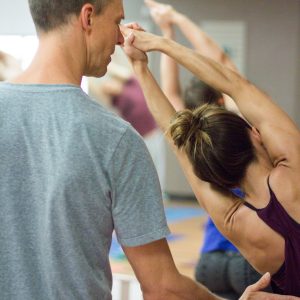 HEY – Chair and Core Restore Yoga
These specialty healing classes are for special populations or anyone looking to strengthen and heal in a balanced way.
HEY class offerings on Regular schedule at Inner Vision Yoga
HEY – Core Strength and Stretch
Class for overall health and fitness that focuses on core strength and stretching and relieving deeply held tension and stress in back and psoas muscles. Similar to a L 1-2, this class also incorporates yoga/healing philosophy. Using breath work, meditation and energy channeling through awareness to reduce stress and tension. Focus on integrating mind and body back into wholeness. 75 min. Suitable for beginners: Gentle to Moderate intensity.
HEY – Core Stress Release (CSR)
A set sequence of poses designed to compassionately challenge the muscles and joints to release held physical tension while accessing the more subtle roots of past holding.  Class will conclude with Psoas Release stretch and healing tremors. The source of many knots and dis-ease can be traceable or accompanied by fear rooted in the past.  The physical and energetic release of fear, guilt and judgment can be stored in the psoas and when released, can bring healing throughout the whole body from head to toe, Neck to the sacroilliac joint and psoas. A good workout accessible to all levels.
HEY Healing from the Inside Out
Cultivate a clear mind, a calm heart, and a free body by blending therapeutic Yoga techniques with Chinese medical principles. When our prana (life force) is overactice or underperforming in one or several areas of our body, we may develop tension, discomfort, or pain.  Learn to use breath and meditative movement to balance the organ meridians (prana currents) and gently release tension throughout the body.  On the gentler side, this class leaves the body feeling refreshed and renewed with surprising challenges in strength building and body/mind awareness.
Look for weekly Healing Emphasis Yoga Classes by clicking here!